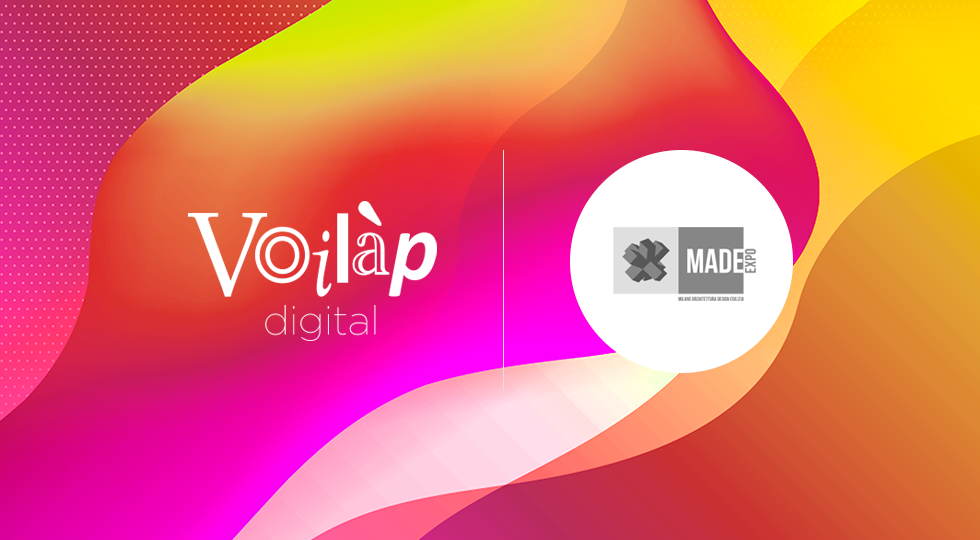 13/03/2019
Made Expo 2019
At Made Expo 2019, the most important Italian trade fair for the construction industry, you will find all the new solutions resulting from the collaboration between Imecon and Voilàp digital.
These products will be presented at The Gallery, an innovative sales format created by Voilàp digital dedicated to the world of showrooms.
The Gallery aims to rewrite the rules that guide the sale of complex products, such as windows, doors and ceramics, for which the end user has difficulty imagining the final outcome and finds it difficult to see if the products they are considering to buy would completely satisfy their desires.
By using these solutions, the customer can view and configure any aesthetic variant of the product on a 1: 1 scale, evaluating it from a totally new but equally effective point of view.
Voilàp digital will present three new models of digital displays belonging to the SIGHT series.
The first two innovations are called Sight Essential Window, with a 55 "display and Sight Essential Door, with an 86" display; characterized by a minimal and modern design that can be easily embedded into a wall, simulating the effect of a real window and door.
The third product is called Sight Lite, which represents the entry level of digital displays, especially for those who want a simple-to-use solution with the complete technological kit. In addition to the product catalogue you can also use it for advertisements.
Sight Lite is a stand-alone display that requires a few minutes to be put into function. All you need is power and Wi-Fi connection
There will be many surprises awaiting you from the 13th to 16th March in Milan, at stand Voilàp digital Hall 04 Booth D21 F18: This will be an opportunity to see the real Retail 4.0.